Let's Connect
How to Get Notified About Upcoming Events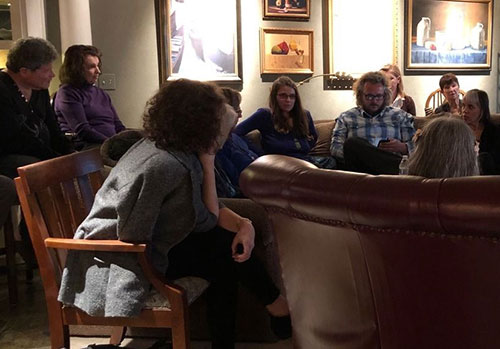 To get notified about new events and updates, join the SDI Meetup group or follow us on Facebook (links below). All SDI events are posted on our Meetup and Facebook pages.
Please RSVP if you plan to attend an SDI event. In case there are any changes or news for that event, you will automatically receive them if you have RSVP'd.
You can RSVP on either Meetup or Facebook to let us know you'll be there. (It's free to join Meetup.)
You can also contact the leadership team and other group members through either of these platforms.
Schedule
SDI Meets on 2nd Saturdays
4-6pm Pacific Time / 7-9pm Eastern Time / Sunday, 1-3am Central Europe Time
Occasionally there will be additional meetings on other Saturdays of the month. Check the Events page for details.
Location
UPDATE, January 2021—Due to the current Covid-19 pandemic, all of our events are online using the Zoom platform. The Zoom meeting info and link are emailed out to all who RSVP to attend. Click the link at the bottom of any upcoming event to RSVP.
UPDATE, June 2021—although California has rescinded most Covid-19 restrictions, SDI is continuing to meet online for now so that people can easily attend from all around the world. When in-person meetings are resumed, we plan to continue to provide live Zoom access as well.
UPDATE, May 2022—We are continuing to hold meetings online using the Zoom platform to make them most widely accessible. The Zoom meeting info for each event is emailed out to all who RSVP to attend that event.
Find Us On Social Media
To receive notifications when a new event is added and to RSVP, please become a member of either of these groups. There is no fee for membership.
Meetup: www.meetup.com/kenwilber-61/
Facebook: www.facebook.com/IntegralSD/
Video Replays Now Available!

Watch recordings of past events on our YouTube channel!
San Diego Integral YouTube Channel